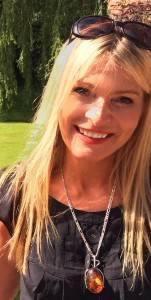 Choosing a therapist can be a daunting task, you'll have to trust me with personal feelings and share your thoughts and pains openly. My aim is to make the experience of seeking and using addiction therapy as easy and stress-free as possible, so to help you on your journey – before we talk about you, here's a little about me.
First-hand experience of addiction therapy
I've worked in the field of addiction since 1994 and have been a qualified counsellor for 20 years. Prior to becoming an addiction counsellor I experienced first-hand the effect of addiction on myself and my family. Through therapy I was able to share my thoughts and overcome my dependency, removing it from my life and allowing me to move forward.
It was this positive, life-changing experience of therapy that motivated me to become a counsellor and help others to overcome addiction.
My experience and qualifications
My career in counselling began in 1994, working for Avon Counselling and Psychotherapy providing one-to-one alcohol and drugs counselling and group work in the community and in female prisons.
I qualified as a post graduate counsellor from the university of The west of England in 1997. I am a fully insured MBACP and FDAP certified counsellor.
I have continued to update my professional development over the past 20 years including gaining a certificate in supervision at Bristol University in 1999
Since then I have completed CBT training, family intervention training, CYP (working with children and young people) and group work training at Addiction Dependency Solutions and The Counselling and Family Centre.
I am currently training to be a mindfulness teacher with 'the Mindfulness Association'. I facilitate a mindfulness meditation group on a Wednesday evening at 'The Counselling and Family Centre' in Altrincham, Cheshire.
I recently had the opportunity and privilege to be the therapist for the artists performing at One Love Manchester. This was to support any of the acts or backstage crew who had been affected by the bombing of the MEN arena in Manchester. I also provided free counselling to survivors of the attack.
Following my first year as a counsellor I moved on to coordinate a community drugs project in Bristol, working alongside GP's as an expert advisor prescribing regimes to people with drug dependency.
Pioneering drug counselling schemes
One of my proudest achievements is helping set up a counselling service for victims of sexual abuse who used substances as a means of coping. I also worked alongside the police and government in providing a pilot scheme called Trident. Carried out in police stations, the scheme provided counselling and advice on drug use to people arrested for related offences.
After a successful trial, Trident was rolled out across the country and is still used today in the treatment of substance abuse within the criminal justice system. I spent the next seven years working within the system, providing counselling to individuals with a wide range of destructive addictions.
My current work as an addiction therapist
I currently coordinate The Families and Addiction Service at a busy Trafford based Counselling and Family Centre. This includes providing individual counselling, couple counselling and family counselling to those affected by a loved ones addiction or addictive behaviour.
Trainer
I provide addiction training to professionals exploring not only how to work with substance misuse but also how to work with addictive processes such as sex addiction, gambling and binge eating.
I run courses for the public including assertiveness training, self compassion and learning to deal with anger more effectively. I also run courses to help family members of 'addicts' learn new skills and improve their emotional well being.
20 plus years of positive change…
I don't just enjoy helping people beat an addiction – I'm passionate about it. Every client I've worked with has learned something about themselves and their dependency. I've witnessed individuals and families achieve healing, have their dreams awakened and wellbeing enriched.
By using my experience and therapy techniques I'm able to help people make truly breathtaking changes to their lives – to be a part of that process is a true privilege.
If you or a loved one is suffering from addiction, I'd be more than happy to provide you with a free initial consultation over the phone. call me on 07983 726647. We'll . If you'd prefer to get in touch using our contact form, simply click here.