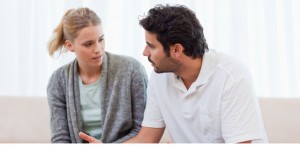 Is your relationship at breaking point?
If you feel like you can not go on any longer without some help Victoria Abadi Therapies Couples Counselling in Hale, Altrincham can support you both in finding a way forward.
At that point when you find your relationship is struggling to survive, it can be difficult to know what to do. You may have feelings of desperation, panic distress, sadness, fear, or anger. You may feel very alone and isolated. If you have children, you may be very concerned for their emotional well being. You might ask yourself what difference can counselling make?
One of the main aims of couples counselling is to look at how communication takes place between you, it explores how much each of you puts in to the relationship, how much each of you is allowed to put in, and how effectively you hear what the other person is saying. Counselling also explores your expectations of the relationship, what they were when you first got together, what they are now, whether that has changed significantly and whether you individually have very different expectations. We will ask you to consider your history as a couple and, where relevant, as parents, and whether you feel positive about it. We will explore your history as individuals before the relationship, what kind of backgrounds you both come from and how they may have shaped where you are in your relationship now. We also explore, sensitively, how you feel about your intimate physical relationship – whether or not it brings you happiness. Together we work towards achieving agreement on the way forward – not an easy goal because it requires compromise on both parts – and towards building the self-esteem of both partners to move forward together or separately, with a new understanding of what the relationship has been so far.
Couples counselling is different to the counselling which takes place with individuals. It has to be, because the goal of couples coming to counselling may not be clear – the two of you may or may not want the same result. So qualified couples counsellors are specially trained in a different type of therapy. Couples counselling focuses sensitively on how the relationship between the two of you works.
You may want to consider Victoria Abadi Therapies

– if you want to mend your relationship
– if you want to end your relationship with minimum damage
– if you can't agree on the way forward for your relationship
– if you don't know whether you want the relationship to continue.

Victoria Abadi Therapies is counselling provided by a qualified and experienced Couples Counsellor who can support you to work out the way to mend or end your relationship well and build your self-esteem.