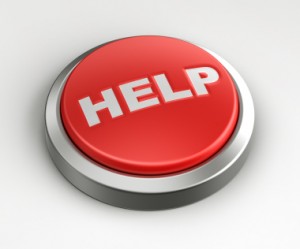 Addiction therapy is a completely confidential form of counselling designed to break the denial, shame and guilt that can keep you stuck in the cycle of addiction. Therapy can help you to understand and explain addictive behaviour, the reasons behind it and how it affects your daily life.
Most importantly, counselling gives you an opportunity to talk openly about your thoughts and feelings with an experienced therapist. You can speak in complete confidentiality in a safe and reflective space, with no judgement and nothing you say will shock.
The right addiction treatment method for you
Counselling can involve cognitive and behavioural therapies (including the 12 step programme) and the treatment you receive will be tailored to your individual circumstances.
You'll have access to a wide range of treatments at our Hale and Wilmslow Clinics:
– Solution focused brief intervention therapy
– Mindfulness
– Family/systemic therapy
– Behavioural therapies
– Cognitive and Behavioural therapies
– Person centred therapy
– integrative
– ACT
To discuss your situation or to find out more about your personal treatment plan call me on 07983 726647 or fill out the short form and I'll call you back.
Treat the illness, not the symptom
Whatever the method, successful addiction therapy should always treat the illness, not the symptom. For example if a drug misuser is simply taught how to refrain from using cannabis, there is a strong likelihood that she will move on to another addictive substance or behaviour.
This is because when you only treat the symptoms, the illness remains. True addiction therapy will tackle the underlying feelings, because it's these deep-rooted feelings that drive the addiction. Understand the thoughts and feelings behind your behaviour and you'll begin to remove addiction from your life.
The therapy process
I usually start therapy by encouraging you to think about how you want to change. Then I'll help you work out where your feelings and ideas are coming from and together we'll notice any patterns that may be encouraging addictive behaviour. Finally, I'll support you in developing coping skills for living a full life, without your addictive behaviour.
Counselling is available to anyone who is affected by substances or addictive behaviors, whether that be on a one-to-one basis, as a couple, parents or as a family unit.
Whether you're struggling with substance, person or behavioural addiction, I can help. And remember: addiction therapy is completely confidential, you don't need a diagnosis from a doctor and treatment doesn't have go on your medical records.
For more information and a completely free telephone consultation about your situation call me on 07983 726647 or fill out the short form and I'll call you back. Take care.