Talking Therapies:
Most experts agree that addiction is a disease, but that doesn't mean you're a helpless victim. The brain changes associated with addiction can be treated and reversed through therapy, medication, exercise, and other treatments. Talking therapies (for example, counselling) are often used to treat addictions and can help the individual who is addicted to identify the fears and feelings that may cause them to self-medicate with their choice of substance or behaviour.
Family Therapy
As addictions affect not only the individual, but also their families, it is often useful to have therapy that involves the family, either together with the addicted family member, or having separate counselling sessions. This helps everyone in the family to understand the disorder properly and support each other.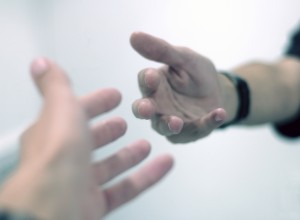 We at Victoria Abadi Therapies understand that someone using substances can affect the whole family and how people behave and relate to each other. Often the family members suffering goes unnoticed or can be viewed as not as important as the 'addicted persons'. We recognise that the family as a whole, or individual family members can start to become emotionally unwell due to the stress of caring for their loved one who is using.
It can often be hard to know if what you are doing is really helping and how much you are being affected by someone else's behaviours.
It is also sometimes difficult to recognise that the family might need professional help as the focus is often on the person using. Some family members may say things like ' it's not me with the problem, it's his or hers using that is the issue'. It's hard to accept that their issues impact on everybody around them and consequently family members forget to look after themselves. This can result in stress, anxiety, depression, anger and a sense of hopelessness.
We can offer the following services to people affected by a loved ones use of substances or addictive behaviours such as gambling, sex addiction, eating disorders and internet addiction :-
One to one counselling- where you can talk safely to someone about your situation. This is a confidential space where you can explore how you are affected by your loved ones using and look at ways of moving forwards.
Family sessions- where the family can come together to sit down and look at the problems and possible solutions with everyone involved.
Structured groups- an 8 week structured group to help the family both understand and learn more about addiction and gain support from other families in similar situations. There is great therapeutic benefit in knowing you are not alone with your problems. The group explores ways of staying emotionally well balanced whilst a loved one is using. It aims to teach members about detachment, enabling, codependancy and improve communications within the family. To find out more about the group and how to apply for a place on the next one please contact Victoria by email or telephone from the contact page.
Victoria Abadi has been working in the field of addiction for the past 21 years. For the past 17 years she has been working as a qualified MBACP counsellor. She is very proud to have been part of inspiring change within addicted families for the past 2 decades.
COUPLES COUNSELLING
At that point when you find your relationship is struggling to survive, it can be difficult to know what to do. You may have feelings of desperation, panic distress, sadness, fear, or anger. You may feel very alone and isolated. If you have children, you may be very concerned for their emotional well being. You might ask yourself what difference can counselling make?
One of the main aims of couples counselling is to look at how communication takes place between you, it explores how much each of you puts in to the relationship, how much each of you is allowed to put in, and how effectively you hear what the other person is saying. Counselling also explores your expectations of the relationship, what they were when you first got together, what they are now, whether that has changed significantly and whether you individually have very different expectations. We will ask you to consider your history as a couple and, where relevant, as parents, and whether you feel positive about it. We will explore your history as individuals before the relationship, what kind of backgrounds you both come from and how they may have shaped where you are in your relationship now. We also explore, sensitively, how you feel about your intimate physical relationship – whether or not it brings you happiness. Together we work towards achieving agreement on the way forward – not an easy goal because it requires compromise on both parts – and towards building the self-esteem of both partners to move forward together or separately, with a new understanding of what the relationship has been so far.
Couples counselling is different to the counselling which takes place with individuals. It has to be, because the goal of couples coming to counselling may not be clear – the two of you may or may not want the same result. So qualified couples counsellors are specially trained in a different type of therapy. Couples counselling focuses sensitively on how the relationship between the two of you works.
You may want to consider Victoria Abadi Therapies

– if you want to mend your relationship
– if you want to end your relationship with minimum damage
– if you can't agree on the way forward for your relationship
– if you don't know whether you want the relationship to continue.